Solo Dance Video for OGRAPHY Projects
This is a fun solo dance video for OGRAPHY Projects performed by Prem to De La Soul's Me, Myself and I. Prem just recently started taking my hip-hop and jazz-funk dance classes, and wanted to try his hand at a solo performance. For this project we worked on freestyle groove, basic footwork and the circular flow of a standing 6-step. We also worked on core strength for freezes (see wily move on chair).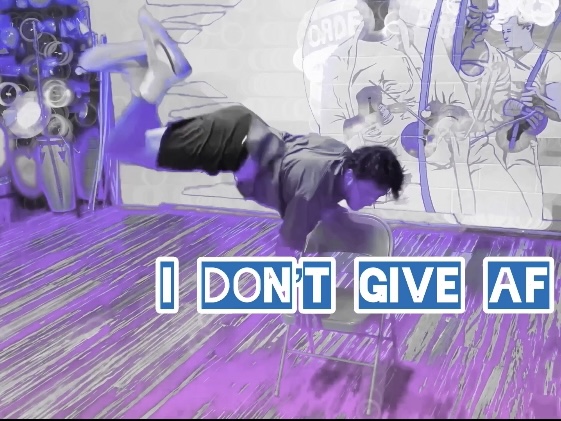 "Dance solo's are hard!… All eyes are on you haha. It's a lot of pressure, but so fun!"

Prem – participant, Ography Projects
When I asked Prem what he learned from doing this project he said, "Solo's are hard! It's a lot more work. All eyes are on you haha. It's a lot of pressure, but so fun."
OGRAPHY is a 4 week dance performance workshop for adults, where participants learn a li'l choreo and then use it to make a just-faux-fun-music-video, or perform for a live audience of friends 'n' fam. OGRAPHY Projects are solos and small group sessions that focus on a particular style, technique or dance goal.
Wanna do your own OGRAPHY Project video or performance with me? Buy 4 or 8 weeks of private dance lessons. Feel free to get in touch with any questions about how it works. Check out more fun OGRAPHY video projects on the video channel.