Grab. Drop. Repeat…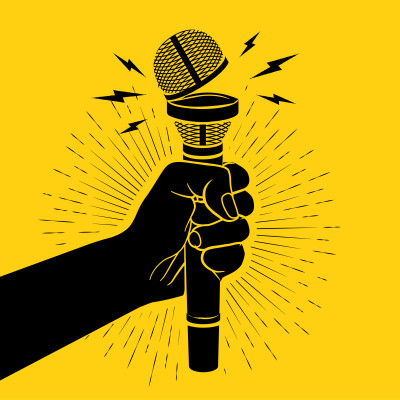 Always Open Mic is a creative channel dedicated to poetry, spoken word, comedy, original music and other virtual performances you can come up with related to a theme. Performers sign up, record up to 3 minutes, and then we share your performance on our video channel and social media feeds for 72 hours before it disappears. Select performances may be featured in our showcase gallery indefinitely, and participants may be invited to perform in-person at a live showcase.
Current THemE
Open vs Shut
Click sign up and grab the mic below to submit a recording of your Open vs. Shut inspired performance as:
poetry/spoken word
stand-up comedy
rap or song
acting scene
dance/movement
other?
After you submit a little info about what your performing you'll be directed to our virtual "stage" to record and submit your performance. Videos will appear on our Always Open Mic channel after they've vetted to make sure they follow our submission guidelines.
Submission rules & guidelines
Keep submissions to 3 minutes or less
Performance must be recorded live on our virtual "stage"
Lastly, don't be a dick. Hate speech of any kind will not be tolerated.
SIGN UP & GRAB THE MIC